Large Prehistoric Woodland Playmat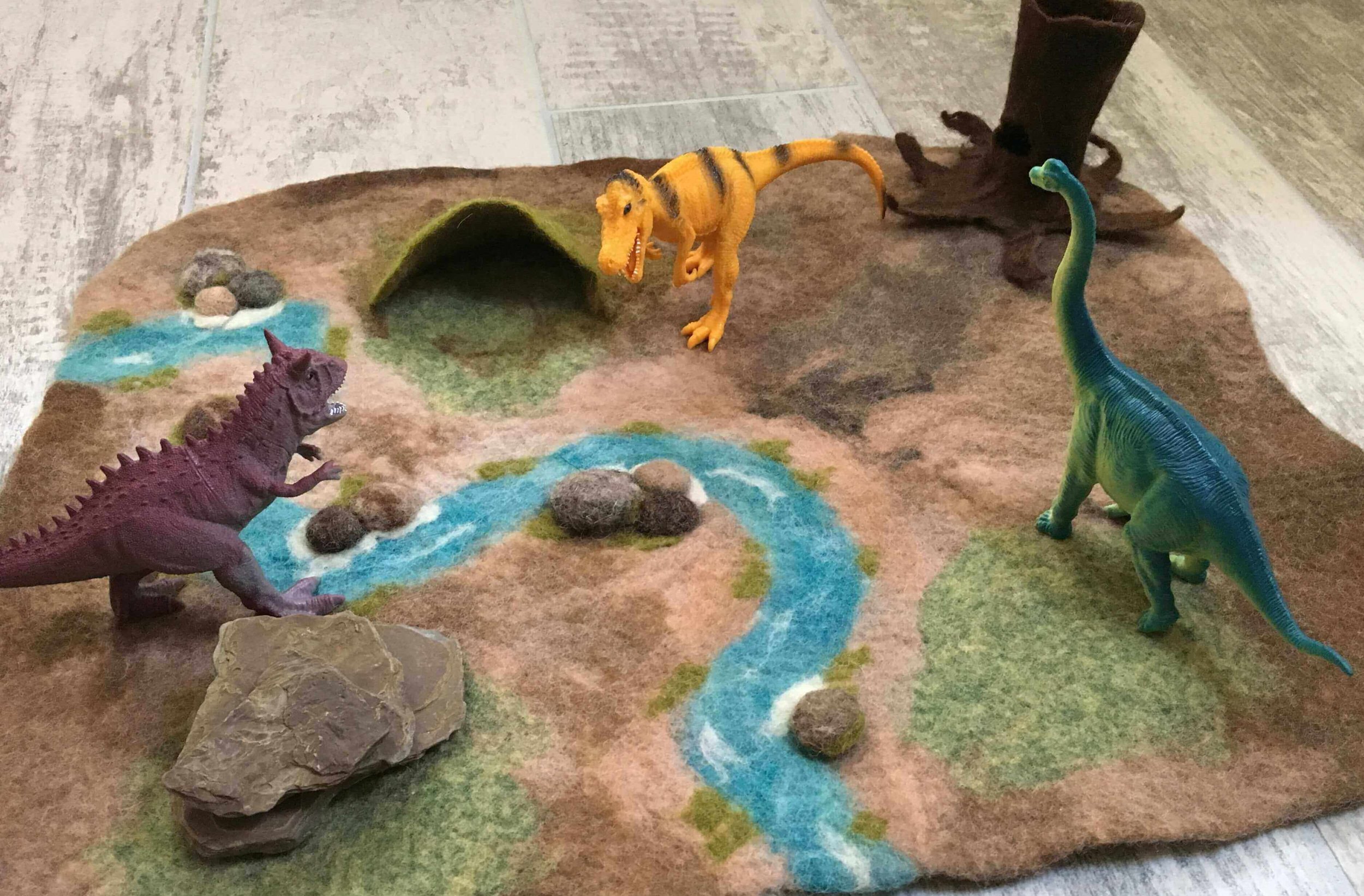 Large Prehistoric Woodland Playmat
This large playmat is perfect for the child who loves dinosaurs! It features a winding river, cave and felted rocks. Add your own figures, blocks, and natural items to enhance this little world.
Dimensions: approximately 23 in x 24 in
Some of the accessories shown are available for separate purchase on our Characters and Accessories pages.
Care of your playmat: Gently hand wash in cold water and mild soap. Do not agitate. Wrap up in a towel to remove moisture and set out to dry.